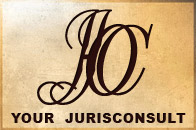 (+374) 10 32-02-02
+7 (495) 108-50-95

Les services pour des personnes physiques
Le droit du logement
5. La protection des droits de salariés
6. La protection des droits de consommateurs
8. La propriété intellectuelle
9. L'assistance pendant les incidents routiers
11. L'aide fiscal
12. La rédaction des documents
Les services pour les entrepreneurs
1. La consultation des spécialistes
2. Li droit des sociétés. Les actions.
4. L'enregistrement des entrepreneurs
5. La licence
12. L'assistance juridique aux transactions
13. La règlementation extrajudiciaire des litiges
14. La résolution des différends avant la Cour
15. Les cours. Les cours de première instance. La cour administrative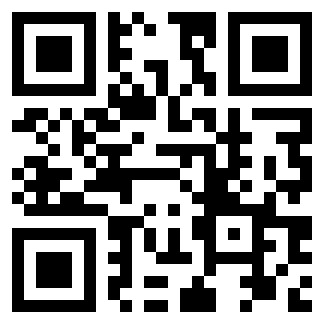 L'enregistrement de la SARL
L'enregistrement de la SARL au Armenie

Si vous avez le doute sous quelle forme juridique créer une entreprise- SARL, SAO, SAF, il convient de considérer qui la version la plus simple et avantageuse dans la plupart des cas est l'ouverture de la SARL. L'un des avantages de cette version est que vous pouvez ouvrir une SARL n'ayant pas de l'épargne primaire comme un capital, P.ex. l'ordinateur (le capital minimum pour ouvrir une SARL. La loi ne prévoit pas, mais dans certains cas il est une condition préalable.)
Ouvrir une entreprise (particulièrement une SARL)-signifie passer une procédure de l'enregistrement d'Etat de la société. Pour cela il est nécessaire de préparer le paquet des documents. Au moment de la demande d'enregistrement et l'ouverture de la SARL vous devez également décider des questions sur l'emplacement de votre future entreprise (adresse juridique) et le montant du capital. Si vous avez décidé de créer une société (dans ce cas là une SARL) en utilisant « une adresse juridique massive » il y a une risque d'être refusé d'ouvrir une SARL.

Liste des documents requis pour ouvrir une SARL:

1. La décision (protocole) pour créer une SARL. Ce document doit contenir une information sur des questions qui et quand a décidé de créer une SARL, une information sur la supposition du capital, sur la nomination de directeur, sur le montant du capital, les délais de paiement etc.
2. La déclaration en forme strictement définie, rempli en stricte conformité avec les règles.
3. Le capital de RARL.
4. La quittance de paiement des taxes.

Si pour n'importe quelle raison vous ne voulez pas ouvrir une société sous la forme de la SARL- nous vous recommandons d'examiner la version de l'enregistrement sous forme de l'entrepreneur individuel. En cas de l'enregistrement en tant qu'un entrepreneur individuel, vous n'avez même pas besoin d'un capital minimum ; et le problème de l'adresse juridique ne sera pas en face de vous. Mais en cas de défaillance dans les affaires il y a une minus : la responsabilité de l'entrepreneur devant les créanciers n'est pas limitée par le capital, mais par l'ensemble de ses actifs.

Combien de temps il est nécessaire pour ouvrir la SARL-2 jours ouvrables (si cela font les spécialistes du cabinet d'avocat « Your Jurisconsult »).

Pour plus d'informations - s'il vous plaît contactez au cabinet d'avocat « Your Jurisconsult », notre équipe est toujours prête à vous aider.

Pour l'information plus détaillée écrivez sur l'adresse info@jurist.am ou appuyez sur le bouton inférieur et soyez connectés au Skype.
Demander

une question au professionnel
We express our sincere appreciation to the law firm "Your Jurisconsult" for professional help in ensuring economic security of the business. In the result of clear and well-coordinated work of professional lawyers the employees and management of our organization have been completely spared from all the hassle and worry associated with the legal protection of our business.
''Termoros-Ar'' Executive Director