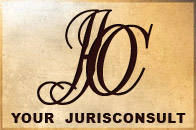 (+374) 10 32-02-02


Les services pour des personnes physiques
Le droit du logement
5. La protection des droits de salariés
6. La protection des droits de consommateurs
8. La propriété intellectuelle
9. L'assistance pendant les incidents routiers
11. L'aide fiscal
12. La rédaction des documents
Les services pour les entrepreneurs
1. La consultation des spécialistes
2. Li droit des sociétés. Les actions.
4. L'enregistrement des entrepreneurs
5. La licence
12. L'assistance juridique aux transactions
13. La règlementation extrajudiciaire des litiges
14. La résolution des différends avant la Cour
15. Les cours. Les cours de première instance. La cour administrative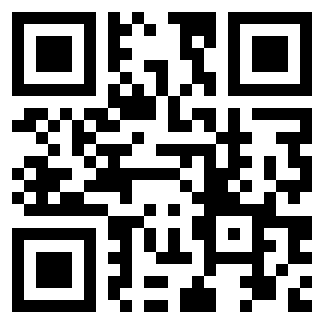 Bienvenue sur le site du cabinet d'avocat arménien «Your Jurisconsult» !
Actuellement, nous offrons un grand aspect des services visant à protéger les intérêts des entreprises étrangères en Arménie. Nos avocats ont une vaste expérience pratique dans les domaines suivants: droit des sociétés et du travail, droit de la famille et droit des successions, de recouvrement de créances, immobilier, litige, en fiscalité, la propriété intellectuelle. Les autres services que rende notre société vous pouvez trouver ici.
La société est également responsable de l'enregistrement des sociétés en Arménie, d'octroi de licences, et la liquidation des entreprises. Comment faire pour enregistrer une société en Arménie sans trop d'effort et des ressources vous pouvez trouver ici. Comment c'est facile de liquider l'entreprise en Arménie vous pouvez trouver ici. Sur la valeur de nos services, vous pouvez trouver ici.
Notre société coopère activement avec les cabinets d'avocats en Russie, USA, Israël, Allemagne, Autriche, Lettonie, Géorgie et autres pays qui ont des contacts étroits avec les associations du barreau dans les républiques de la CEI. Tout cela nous permet de fournir des conseils juridiques aux clients d'une entreprise non seulement en Russie mais aussi dans des pays étrangers et les anciennes républiques soviétiques.
Défendant efficacement les intérêts de leurs clients, le cabinet d'avocats arménien «Your Jurisconsult» contribue à créer un environnement favorable pour les sociétés étrangères en Arménie.
A l'aide de notre site, vous pouvez poser des questions à un avocat et trouver des réponses, choisir un avocat et de procéder à une consultation personnelle. Dans ce cas, notre cabinet conclut un accord de confidentialité avec un client et doit conserver tous les renseignements confidentiels des clients et ne le divulguer à toute autre personne.

La société fournit des services juridiques en russe, en anglais et en français.

Contactez-nous et comment nous trouver vous pouvez voir ici.
Les spécialistes de cabinet d'avocat « Your Jurisconsult » rendent tous les types des services juridiques aux personnes morales et aux individus en Arménie et a l'étranger. L'activité principale de l'entreprise c'est l'aide juridique aux clients arméniens sur des questions liées aux activités commerciales.

La mission
Nous travaillons pour assurer la sécurité juridique de nos clients, pour protéger leurs intérêts et ainsi pour favoriser un environnement juridique fondé sur des principes de la bonne foi, d'équité et de bien-fondé.

Nos objectifs
Notre objectif principal c'est l'aide juridique professionnel à nos clients. Cela définit et des autres objectifs aussi liés aux activités quotidiennes professionnelle d'un cabinet d'avocats « Your Jurisconsult », parmi lesquels:
-l'organisation efficace des activités des collaborateurs en prêtant une assistance juridique compétente pour les personnes morales et physiques
-l'amélioration de la formation du personnel des entreprises
Notre objectif pour le marché des services juridiques est d'élargir le spectre et la localisation des services.

Nos principes
• L'indépendance
• Le professionnalisme
• La responsabilité
• La confidentialité
• L'efficacité
• L'approche individuelle

Notre équipe
Les collaborateurs du cabinet d'avocat « Your Jurisconsult » c'est une équipe professionnelle unie qui fourni efficacement l'assistance juridique qualifiée, se basant sur les connaissances et les expériences dans les différentes domaines du droit, l'enthousiasme et l'attachement envers des valeurs sociales.
La société apprécie la contribution de chaque collaborateur. Les années du travail successible ont assuré la communauté professionnelle et la confiance des clients pour des spécialistes de société.




En savoir plus
Haut de page
Demander

une question au professionnel
We express our sincere appreciation to the law firm "Your Jurisconsult" for professional help in ensuring economic security of the business. In the result of clear and well-coordinated work of professional lawyers the employees and management of our organization have been completely spared from all the hassle and worry associated with the legal protection of our business.
''Termoros-Ar'' Executive Director